The start of another academic year is cause to reflect on the aims of education and the fact that 19 states in the U.S. still use corporal punishment in public schools. Many have yet to learn the counterproductive and harmful effects of disciplining kids with violence. Nowhere is the mistake more troubling than in our public schools.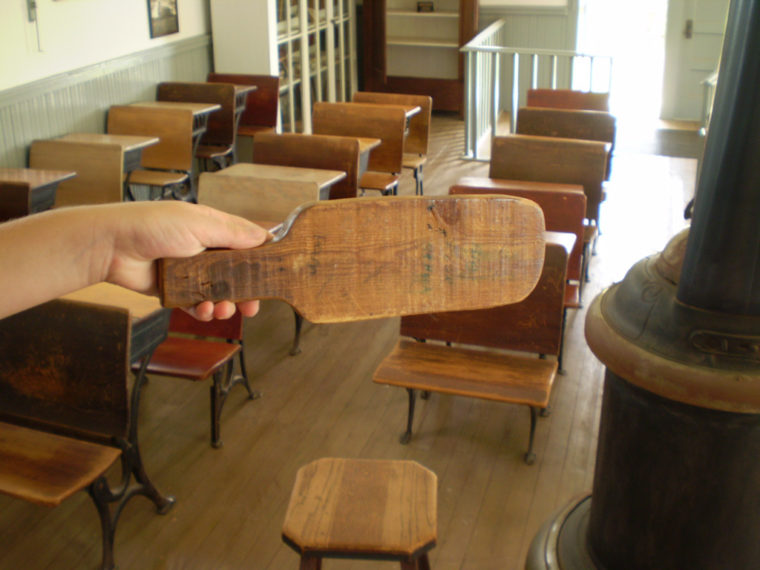 'The board of education' by Wesley Fryer is licensed under CC BY-SA 2.0 (via Flickr)
I have argued elsewhere against school corporal punishment on grounds of the right to security of person and given the Platonic warning that "nothing taught by force stays in the soul." The aims of education offer a further, crucial reason why we ought to end the use of corporal punishment in public schools.
What is school for? Somewhere at the heart of the answer should be the idea of educating people to be critical thinkers. John Dewey once argued that such a goal is implicit in the "supreme intellectual obligation." That obligation calls for empowering all citizens with the scientific attitudes and intellectual habits of mind necessary to appreciate wisdom and to put it to use. Expert scientists must push the envelope of knowledge, but if intellectuals are to benefit humanity, the masses of people need to be sufficiently critical thinkers to benefit from scientific innovations.
Critical thinking involves the development of a skeptical attitude, one which expects or hopes to uncover justification or evidence. It appreciates well-founded authorities, understanding authority as a relationship of trust based on good reasons for it. For schools to cultivate critical thinking in young people, kids need to be comfortable questioning their teachers, administrators, and parents. In public schools, we need safe environments in which intellects are allowed and enabled to experiment, to be creative, and to learn whether and why some authorities are warranted, when they are.