I'm looking forward to meeting the folks at WDAM in Hattiesburg, MS, on Friday, January 29th for an interview about Uniting Mississippi: Democracy and Leadership in the South. I'll be on live at around noon. I'll post a clip of the interview as soon after it as I can. That same day (Friday), I'll next head to the University of Southern Mississippi, where Sam Bruton in the Philosophy department hosts "Philosophical Fridays." Check out the sweet announcement poster they made: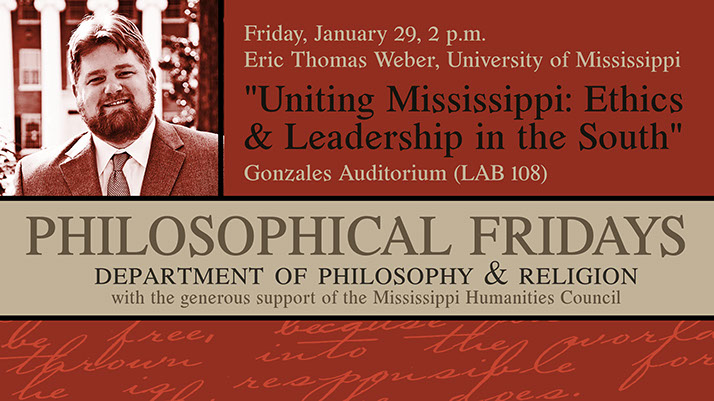 "Philosophical Fridays" is a great initiative that engages audiences in and around Hattiesburg. The program has the support of the Mississippi Humanities Council, which is great.
If you're in the area, come on by. I'm finalizing details about the book signing that'll follow the talk.